NYC Newborn Photography Details
From Our Award Winning NYC Newborn Photographers at Picture Perfect NY
Newborn photography is a very special art. It differs from any other type of family or portrait photography because babies change so fast! We are photographers with a passion for helping you preserve those fleeting first few weeks of your baby's life. We have the talent and skill to create stunning baby pictures and family portraits you'll always cherish. Our newborn sessions are slow-paced and low-stress, with time built-in for you to feed, change, and comfort your baby. Parents and siblings are welcome to join their new addition in our adorable sibling shots. We hope you enjoy looking through our Newborn Photography Gallery. For package/pricing information, please click here.
Once your little one has started to grow and develop his or her own unique personality, our "Watch Me Grow" photography is a fun and beautiful way to keep up with your child at every stage. From tummy-time to sitting, to the first birthday cake smash, we concentrate on each milestone to bring out the best expressions of your baby.
Inside our portrait studio, we have charming backdrops and plenty of accessories and props. We use these to help us make your baby, kids, and family portraits unique. Picture Perfect NY serves all of New York City, NY, including Brooklyn, Bronx, Hillside, Forest Hills, Rego Park, Manhattan, Jamaica, Corona, Flushing, Whitestone, Astoria, Upper East Side, Upper West Side, Bay Ridge, Prospect Park, Chelsea, Tribeca, Woodhaven, Elmhurst, Woodside, Midtown, Nassau County (Long Island), Staten Island and New Jersey.  We look forward to working with you!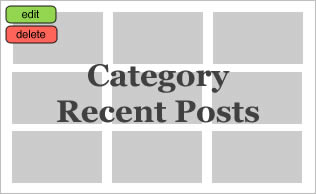 Scheduling NYC Newborn Photography Sessions
To schedule your newborn photo session, please review our packages and prices here. Be sure to contact us during your pregnancy so we can reserve a spot on the calendar for you. Once the baby is born, you'll need to contact us within 48 hours to schedule your session. It's best to capture newborn babies before they turn two weeks old. However, if your baby has already arrived, please contact us as soon as possible and we will attempt to accommodate last-minute appointments.
While you're setting up your newborn session, keep in mind that we also do maternity photography that shows the beauty and excitement of the expectant mother! Contact us today for more information or
to schedule your newborn photography session with Picture Perfect NY.